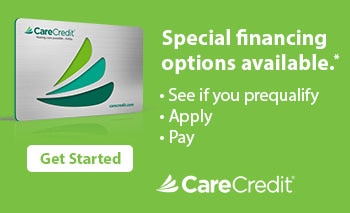 Do heavy periods affect your life?
If so, you're definitely not alone. It's estimated that excessive menstrual bleeding affects 1 out of every 5 women – that's about 10 million women!
Many women begin to experience excessive and/or irregular bleeding in their 30s and 40s, as they begin to get closer to menopause. Heavy periods are more than just a hassle – they take a physical, social and emotional toll as well.
Studies show excessive menstrual bleeding means more than heavy bleeding. It can affect women in a number of ways:
Physical:
Many feel tired and nauseated
Many experience bad cramps
Many have headaches
Social:
More than 60% have had to miss social or athletic events
About 80% report avoiding sex
33% have been forced to miss work
Emotional:
77% have depression or moodiness
75% feel anxious
57% report a lack of confidence during their period
NovaSure: the solution to excessive menstrual bleeding
Problem periods are not something you have to live with! Today, there are a number of effective treatment options available. NovaSure is for women who do not wish to have children in the future.
What is NovaSure?
NovaSure is a simple, safe, 90-second procedure that gently removes the lining of the uterus – the part that causes the bleeding. The NovaSure procedure can reduce or stop bleeding altogether. It's a less invasive alternative to hysterectomy, and avoids the potential side effects of hormones. *Did we mention that MidMichigan OB/GYN is one of the only places in Mid-Michigan to get this procedure with in-office anesthesia?!?
The benefits of the NovaSure procedure:
It can be performed in our doctor's office as an outpatient procedure (with in-office anesthesia).
It can be performed at any time during your cycle, even if you're bleeding
There are no incisions (an incision is a cut into your body)
The procedure is quick – average treatment time is just 90 seconds
Most women experience mild or no pain during or after the procedure
Most women feel back to themselves within a day or so
77.7% of women return to normal, light or no periods at all
41% reported that their periods stopped completely
How does NovaSure work?
NovaSure is an endometrial ablation (EA) procedure that can reduce or stop menstrual bleeding. It works by permanently removing the endometrium, or the lining of the uterus (the part that causes the bleeding), with a quick delivery of radiofrequency energy.
What people are saying about NovaSure…
The freedom that the NovaSure procedure has given me has made my heavy periods a distant memory, a complete non-issue in my busy life. – Kristin, Michigan

Now, I can go wherever I want, whenever I want. – Jean, California

NovaSure has given me the precious gift of time – the time to enjoy each and every day to the fullest. – Mary, Minnesota

It's given me a chance to have my life back because I'm not bleeding and I don't have to worry about that. I can wear white, I can wear Khaki, I can wear light colors, which I could not do before. Since the NovaSure procedure, I have not had a period. And that's been like a blessing to me. – Penny, New York
To learn more about NovaSureŽ click on these links:
NovaSure.com – the official website with condition and detailed product information, patient testimonial videos, self-idenification tools, physician finder, and more.
AboutHeavyPeriods.com – A non-branded educational site where patients can learn about menorrhagia and its full range of treatment options.
DareToWearWhite.com – An interactive forum for women to share their stories and experiences, post comments, and link to NovaSure.com for more information.